About Us
When
All Star Landscapes & Lawn Care
started out a few years ago, we just had the basic equipment to perform lawn care services. We have gradually grown with our customers each year and are proud to have such a high retention rate of our customer and enjoy adding new customers each week and every year. As we have dealt with many homeowners, we understood the importance for the knowledge of additional services necessary to gain experience to better serve our customers needs. Now, we use state of the art equipment holding our services to the highest of standards. We have grown into an experienced Landscaping/Lawn Care and preventative maintenance company. We have many satisfied customers who have recommended us to their family, friends and neighbors over time. We feel that word of mouth is the best form of advertising, not only because it is the most personable, but for the fact that we are making our customers happy enough to spread the word about us. To us, this speaks volumes about us as a company and also the services we provide.
At All Star Landscapes and Lawn Care, servicing you to the highest of Customer Satisfaction is what we enjoy doing the most. We are dedicated to you, the customer. We love what we do, we take pride in our work and it shows. We are small enough to provide great customer service but we are large enough to care and to give you the attention and service you deserve.
Let us do the work for you! Take your weekends back and do what you enjoy doing the most. We can develop a preventative health care program specific for your lawn. Call us no matter what your needs are, or if you're not sure what you need.
Please see our Services page for our complete range of services. We can also tackle your large scale projects and offer design services to meet your standards. We service all Homeowners, Homeowners Associations, Property Management Firms, Business Owners, Realtors, Landlords and Renters.
When our phone rings, we answer the call. We take pride in prompt service and immediate customer relations from the first call.
We offer a very generous referral program for our current clients and even individual's who do not need our service. Referrals are greatly honored because we feel that serving each and everyone we can is the backbone to a healthy economy and growth.
We are located in Dunwoody Ga., just outside the perimeter, so we are centrally located and primarily service Gwinnett County, DeKalb County, Dunwoody, North Atlanta, North Fulton County, Sandy Springs, Roswell, Johns Creek, Norcross, Peachtree Corners, Alpharetta. At times, we will also extend out into other areas as well.
Give us a call at 678-313-0304 for a free estimate. We love serving you and your neighbors!!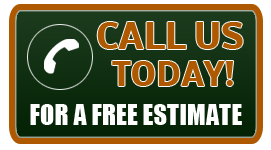 I found All Star Landscaping on Facebook. Very professional & friendly. Always do a great job. I would recommend to anyone. Sharon Cates